Oral Appliance Therapy for Sleep Apnea – Las Vegas, NV
Ditch the CPAP Machine & Regain Restful Sleep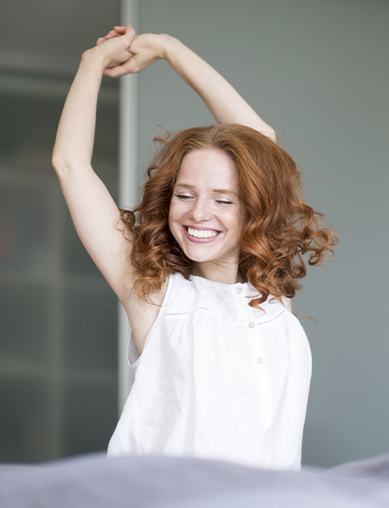 If your general doctor or sleep specialist has diagnosed you with obstructive sleep apnea, they may recommend CPAP treatment as the ideal solution. However, the bulkiness, discomfort, and difficulty involved with the machine's use can result in intolerance; in fact, nearly half of patients on average stop using it at the end of the first year. That's why Dr. Pam West and her staff here at iSleepSolutions in Las Vegas, NV recommend oral appliance therapy for patients who suffer from mild to moderate sleep apnea.
This approach uses a device that is custom-fit for your unique mouth and is exceptionally easy to use when compared with traditional CPAP therapy, and the results can transform both your health and your overall quality of life. Combined therapy is also available for patients with severe cases who may not achieve optimal results with only an oral appliance.
Most Common Types of Oral Sleep Appliances Prescribed for Sleep Apnea Treatment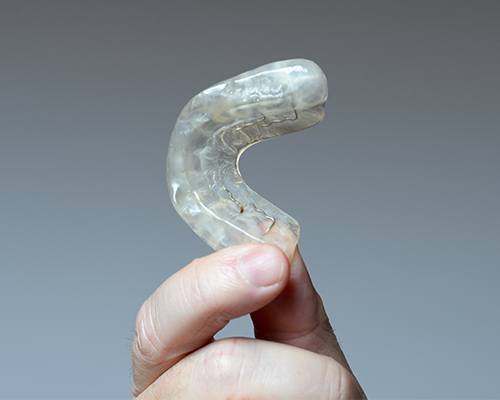 Mandibular Repositioning Device – This kind of oral appliance is designed to slightly reposition your lower jaw (mandible) in a comfortable way, as well as the tongue, uvula, and soft palate. Therefore, during sleep, the airway should remain much clearer for easy breathing.
Tongue Retaining Device – This type of oral appliance's job is to hold the tongue forward away from your airway; this prevents it from falling backward and inadvertently causing sleep apnea. Dr. West typically recommends this choice for patients with unusually large tongues, a significant amount of tooth loss, or chronic joint pain.
iSleepSolutions Effective Oral Appliance Options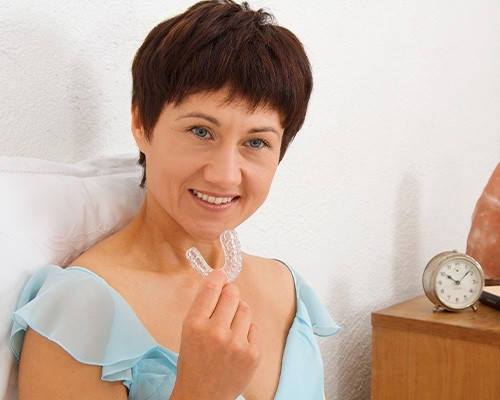 SomnoDent Flex™ -- This device's soft liner provides optimal comfort for patients and a more secure fit overall, even for patients with shorter teeth or who have undergone crown and bridge treatment. Better yet, Dr. West can make adjustments simply and quickly.
Herbst® Appliance – This appliance offers patients both vertical and lateral oral flexibility as well as plenty of comfort. It can also be adjusted by the patient for more personal control and a more satisfying fit.
Narval™ CC –The light materials allow for freer jaw movement and more space for your tongue, meaning that patients can speak clearly and even drink liquids while wearing it.
Most Common Side-Effects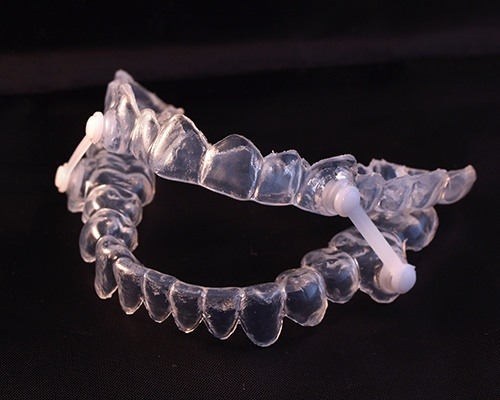 Most side-effects associated with the routine use of a customized oral appliance can be corrected very easily. These could include:
An abundance of saliva
Joint discomfort
Muscle discomfort
Dental discomfort
Dry mouth
In rare instances, the use of an oral appliance may cause unwelcome tooth and jaw movement. We do strongly recommend that patients attend regular appointments with Dr. West here in the Las Vegas area so that our team can determine whether any concerning issues are occurring as soon as possible.