TMJ/TMD Therapy – Las Vegas, NV
Lasting Solutions For Jaw & Head Pain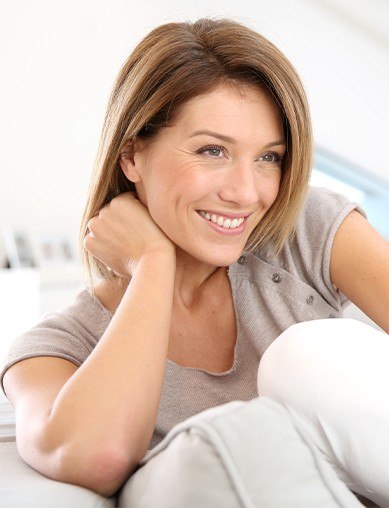 Proper jaw function is important for eating and speaking with ease. If you have a clicking, popping jaw, or if you frequently experience headaches, ear pain, or the sensation of lockjaw, you may have a problem with your TMJ (temporomandibular joint). This is not just another side effect of getting older -- and in fact, TMJ dysfunction (TMD) is highly treatable with effective TMJ therapy in Summerlin. Keep reading to learn more about how it works and how Dr. Pam West can help you get past jaw pain today!
What Is the TMJ?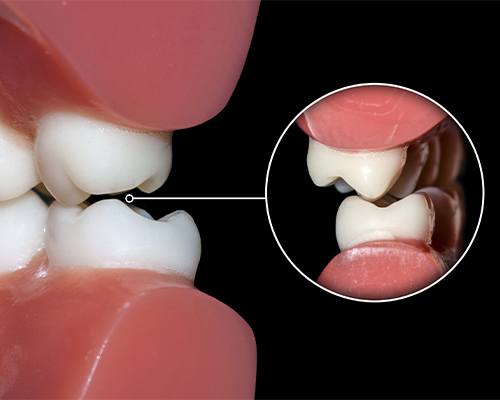 The temporomandibular joint is located at the base of the ears. It connects the mandible to the skull and allows you to open and close your jaw and move it from side to side. When everything works the way it should, you probably won't think about your TMJ much at all. However, certain factors can cause the TMJ to get out of whack and result in mild to severe pain. Dental misalignments, like an overbite, underbite, or crossbite, can put strain on the TMJ. TMJ pain may also be caused by facial trauma, like a blow to the face.
Symptoms of TMJ/TMD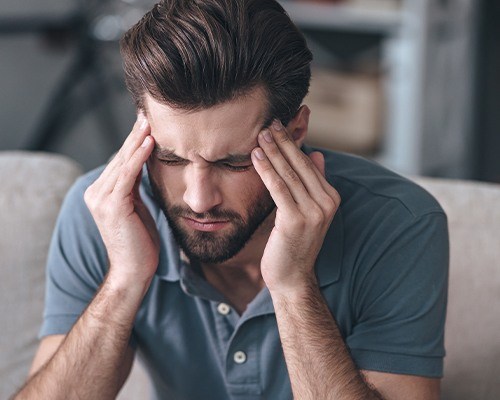 Because the symptoms of TMJ/TMD are similar to those of other conditions, it may remain mis- or undiagnosed for years. Becoming familiar with the warning signs of TMJ/TMD can help to ensure you receive the proper treatment right away.
Some of the most common symptoms of this condition include:
Nighttime teeth grinding and jaw clenching
Clicking, popping jaw
Difficulty fully opening the jaw
Chronic jaw pain
Sensation of lockjaw
Ear, head, or neck pain
Get in touch with our office right away if you frequently experience any of the above. The long-term effects of untreated TMJ/TMD include sensitive teeth, receding gums, tooth loss, migraines, and tingling extremities.
Learn More about The Risk Factors for TMJ
Diagnosing TMJ/TMD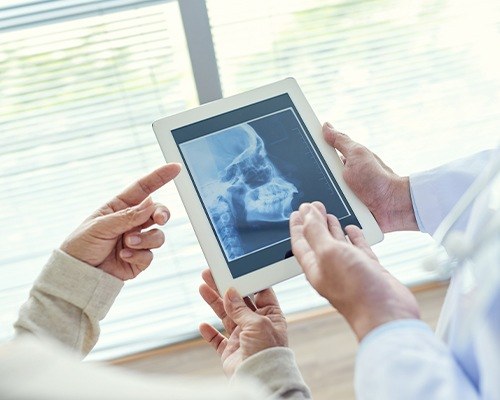 As an expert in all things related to your oral cavity, your dentist at iSleepSolutions is well-trained to provide therapy for TMJ/TMD. Dr. Pam West diagnoses and treats TMJ with state-of-the-art tools and technology.
To diagnose the condition, Dr. West will perform a complete evaluation of the TMJ and take a full health history. There is no standard test for TMJ/TMD, but X-rays, MRI, and CT scans may all be used to help diagnose it.
If you receive a diagnosis for TMJ/TMD, that's actually good news -- it means relief is on the way. Most TMJ/TMD cases are successfully managed with effective therapy options, including CPAP (continuous positive airway pressure) or increasingly popular oral appliance therapy. Whichever is right for you, you can feel confident when you partner with a true expert in TMJ pain therapy!
Learn More about Diagnosing TMJ/TMD
Learn More Today!
Dr. West and the team at iSleepSolutions are well-equipped to help you get past jaw pain. To learn more about TMJ/TMD and how you can find the proper treatment for this condition, we invite you to request a free consultation for TMJ treatment in Summerlin today!