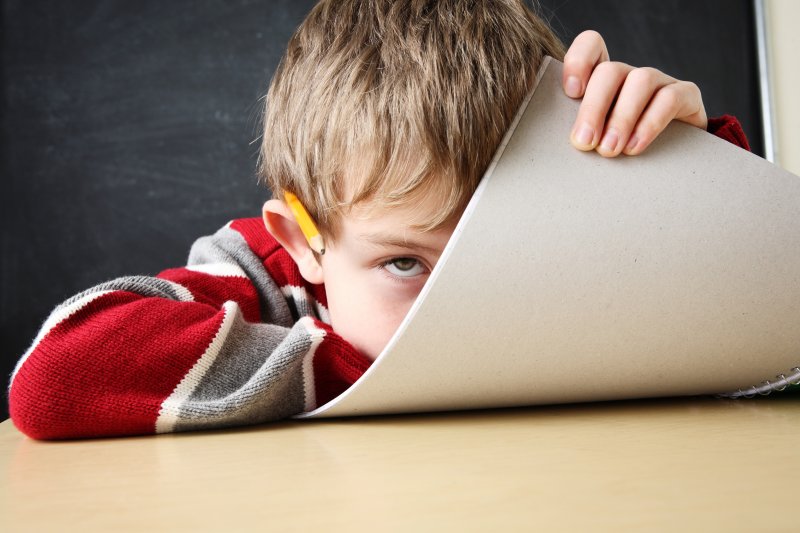 If your child has gotten in trouble at school for being inattentive, overactive, and just generally restless, your first thought is that they might have ADHD (attention-deficit hyperactivity disorder). But there's also the possibility that their behavior comes from a lack of rest due to a sleep disorder. Both of these conditions have very similar symptoms, which means it's easy to confuse one for the other. How will you be able to tell the difference, and who should you see for help? Read on to learn the answers that could help your child focus during the day and rest easy at night.
What is ADHD?
ADHD (sometimes called ADD for short) affects a tenth of all children and about 4 percent of adults. People with the disorder usually have trouble paying attention, leading to careless mistakes, general forgetfulness, and disorganization. They may also become extremely restless, fidgeting and moving frequently and talking to the point of being disruptive. ADHD can typically be treated with a combination of medication or therapy, though in certain cases only one or the other might be used.
How is ADHD Related to Sleep Disorders?
ADHD has been connected to a number of sleep problems. Studies have found that children with ADHD are more likely to be drowsy during the day. Furthermore, about half of all children with ADHD also suffer from sleep disordered breathing (which often occurs in the form of obstructive sleep apnea). In other words, if your child has ADHD, they could also be suffering from poor quality rest at night.
At the same time, it should be noted your child could simply be suffering from a sleep disorder that has nothing to do with ADHD. However, both tend to result in similar behaviors such as poor impulse control and forgetfulness. Because of this, your child could potentially be misdiagnosed with ADHD when their real problem is a lack of sleep.
What Should You Do to Help Your Child?
Leaving ADHD alone can lead to significant cognitive impairments for your child, resulting in lower test scores and general difficulty at school. And of course, a lack of sleep is never a good thing for the body. If you have reason to suspect either ADHD or a sleep disorder, you need to reach out to your child's clinician as soon as possible for a proper diagnosis; make sure that every alternate explanation is explored. The next steps for treatment depend on the situation. For example, if your child is suffering from sleep disordered breathing, a sleep dentist might be able to open their airways at night with an oral appliance.
When it comes to your child's health, it always pays to explore every possibility. No matter what kind of condition they're suffering from, you can find a treatment that will help them enjoy a happier, healthier life for years to come.
About the Author
In addition to her extensive experience in general dentistry, Dr. Pamela West has been treating sleep apnea for more than five years now. She is a current member of the American Academy of Dental Sleep Medicine, and she works with a team of medical experts across Nevada to identify the symptoms, diagnose the causes, and develop treatment plans. If you have a particularly hyper or restless child, or if ADHD treatment doesn't seem to be working, get in touch with Dr. West to find out if they have a sleep problem. You can contact her through her website or by calling (702) 602-2000.