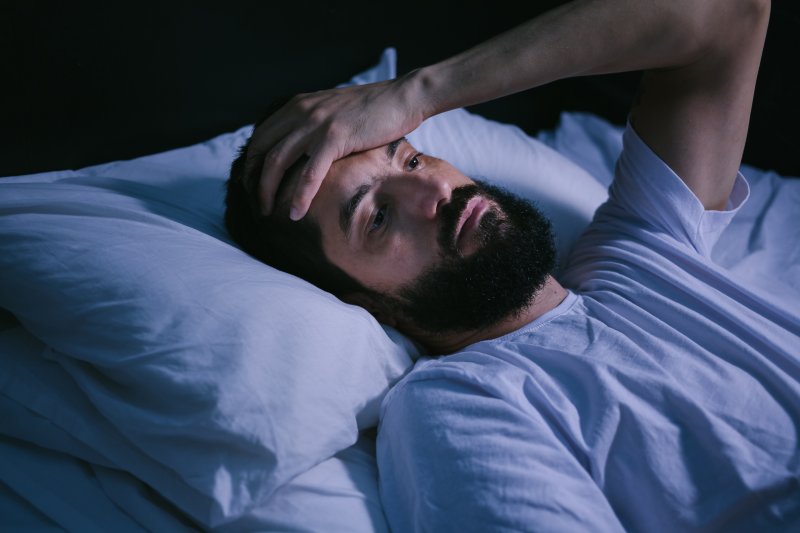 Some people use alcohol to try and fall asleep faster. On the surface, it makes sense: alcohol has a sedative effect that makes you feel like drifting off. But before you head to the fridge for a drink before bed, you should know that numerous studies have found that alcohol has actually been linked to poor sleep quality – especially in those who suffer from sleep-related breathing disorders. Discover the truth behind the link between alcohol and sleep apnea.
How Does Alcohol Affect Your Sleep?
First of all, it should be noted that alcohol's use as a sleep aid is grossly overstated. While it can cause you to fall into a deep sleep rather quickly, this leads to the disruption of the sleep cycle, affecting how much time you spend in REM sleep. The quality of your rest will suffer dramatically, and you may not stay asleep as long as you need to. Your body will also be more prone to sleep disruptions while it is trying to metabolize the alcohol. In many cases, late-night drinkers will also experience insomnia symptoms, causing you to feel more tired than usual the following day.
How Can Alcohol Worsen Sleep Apnea?
You're about 25% more likely to suffer from sleep apnea if you regularly drink alcohol before sleep. Sleep apnea involves interruptions in breathing brought on by either physical blockages of the airway or a failure of the brain to control the necessary muscles. Alcohol causes the muscles in your throat to relax, meaning they're more likely to block the airway. This can either lead to sleep apnea or make existing symptoms worse. Even just one serving of alcohol can contribute to a night of fitful, restless sleep where your body is constantly awakening due to a lack of oxygen.
What Can You Do to Stop Alcohol from Interfering with Sleep?
If you don't want to give up drinking altogether, you need to be very aware of how often you're consuming alcohol so that you can make the right choices for your health. It's recommended that you avoid alcoholic beverages for at least four hours before bedtime. Also, the less you drink, the better your sleep quality will be. That being said, even a low amount of alcohol (which is normally around less than two servings a day for men and one serving a day for women) can decrease your sleep quality by nearly 10%; if you're already suffering from a sleep disorder of any kind, it's better to stay away from alcohol altogether until you've gotten your symptoms under control.
If a sleep quiz shows that you're at risk for sleep apnea, reevaluate your drinking habits immediately, and arrange to see professional who can help you seek a proper diagnosis. A sleep expert can help you explore solutions for sleep apnea and give you tips for enjoying a better night's rest without using alcohol. Once you've overcome your sleep disorder and have gotten better control over your sleep cycle, you can look forward to feeling well-rested and alert after you wake up.
About the Author
Dr. Pamela West has been working alongside medical experts across Nevada for years to help patients enjoy a better night's sleep by successfully diagnosing and treating sleep apnea. She is an expert in using oral appliance therapy in place of traditional CPAP machines. To schedule a free sleep apnea consultation at her Las Vegas practice, iSleep Solutions, visit her website or call (702) 602-2000.